---
Xuzhou halo steel pipe (group) co., LTD.
---
Recently, the provincial bureau of quality supervision and the provincial credit office jointly issued the decision on the announcement of the quality credit AA grade enterprises of jiangsu industrial enterprises in 2012, and published the list of the first batch of 100 industrial enterprises in the province that obtained the AA grade. This time, there are 8 enterprises in the city that have obtained the AA quality credit rating, and only one of the steel pipe enterprises is xuzhou halo steel pipe (group) co., LTD., which has a high gold content.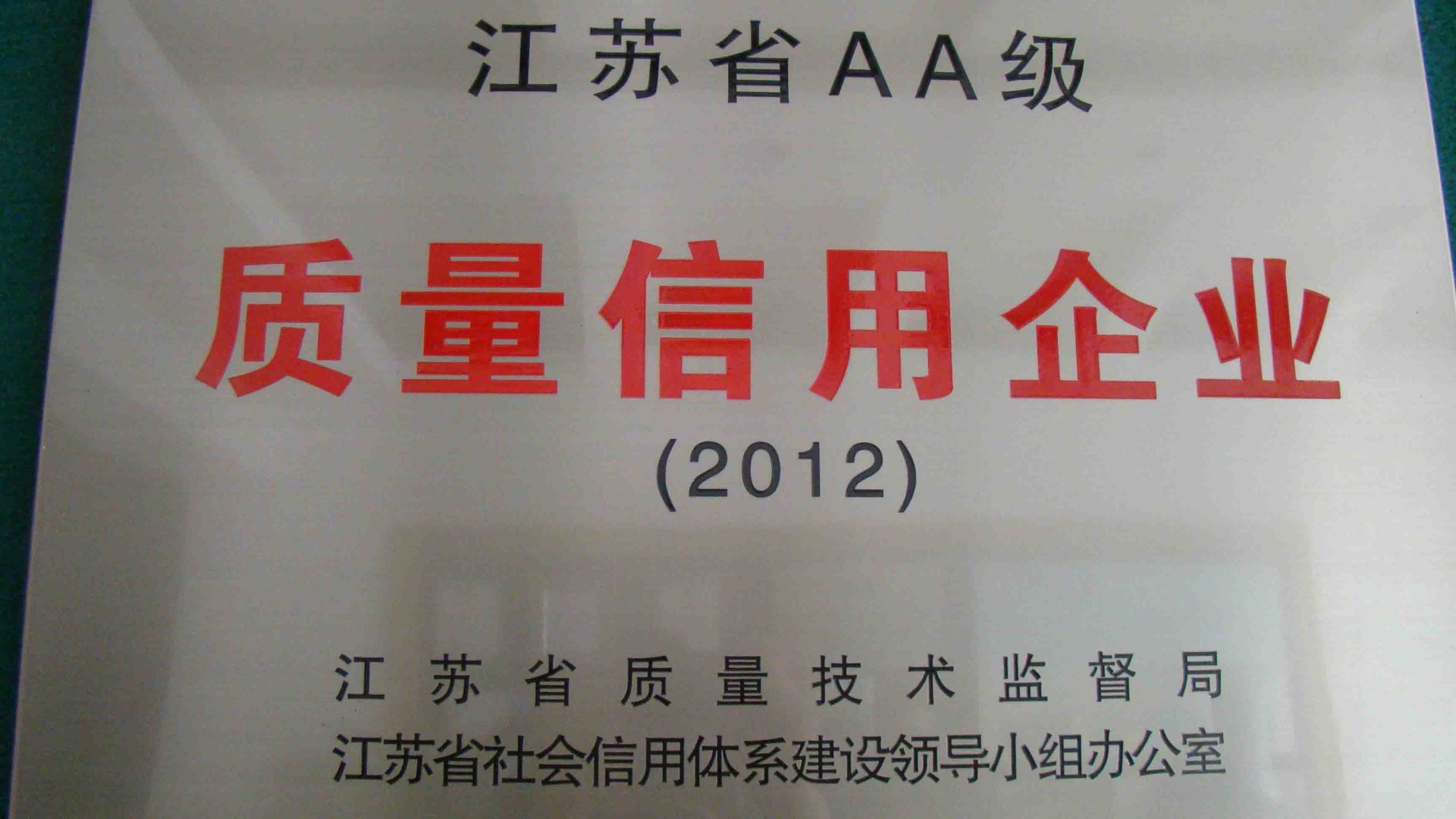 This review is based on the opinions of the general administration of quality supervision, inspection and quarantine on strengthening the supervision of enterprise quality and credit and the opinions of the provincial government on speeding up the construction of a strong province, and based on DB32/T 1926-2011 quality and credit evaluation of industrial enterprises. The strict procedures of evaluation, such as application, data review, on-site verification, public verification and final examination, have a great impact on the construction of enterprise quality credit system. More than 600 enterprises in the province have applied, and a total of 120 enterprises have entered the site for verification after data review. Only 100 enterprises meeting the quality credit AA level have been finally audited.
In recent years, halo group has actively enhanced its awareness of corporate quality and integrity, strengthened product quality management, and implemented quality responsibility. Meanwhile, it has also accelerated the establishment of a credit system, improved the credit constraint mechanism, and fully implemented the responsibility of industrial product quality management, thus setting a new benchmark for the construction of quality and integrity in the whole city. The honor of "jiangsu industrial enterprise quality credit AA class enterprise" is a testimony to halo group's unremitting pursuit of quality.
Sales Department:0086-516-87773034
Address: no. 19, east sanhuan road, xuzhou economic development zone, xuzhou city, jiangsu province,
Email:ghgsbgs@163.comSales Department:0086-516-87773285 0086-516-87773034
Ring welded pipe, ring hot-dip galvanized pipe, welding steel pipe - xuzhou ring steel pipe (group) co., LTD. Page all rights reserved 苏ICP备19056297号-1 Powered By:300.cn