Chairman's Speech
---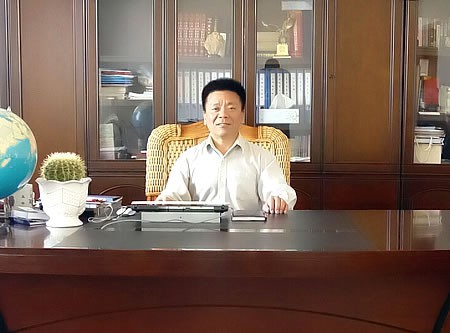 Dear customers and friends,
Welcome to our website! As a platform to bridge us, you are welcome to give your opinions!
Founded in 1988, Xuzhou Guanghuan Steel Tube (Group) Co., Ltd. has grown into one of the largest bases of tube making and tube making extended products in Eastern China. Our company, taking the opportunities of reform and restructuring, is continuing its way of "Quality, Variety, Efficiency". In the concept of "Quality First, Customer Supreme, Be a Pioneer, Create Top Quality", our company will repay customers and the society by providing high-quality products and considerate services.
Reviewing the past, there comes various sensations; looking ahead, there are still heavy responsibilities to take and a long way to go. The increasingly open market environment is imbued with hopes and difficulties, as well as opportunities and challenges. Welcome to join us on our way of sustainable development. We have both confidence and resolution to make a reciprocal cooperation with you for a bright future in the harmonious and developing new era. Welcome to contact us!
Sales Department:0086-516-87773034
Address: no. 19, east sanhuan road, xuzhou economic development zone, xuzhou city, jiangsu province,
Email:ghgsbgs@163.comSales Department:0086-516-87773285 0086-516-87773034
Ring welded pipe, ring hot-dip galvanized pipe, welding steel pipe - xuzhou ring steel pipe (group) co., LTD. Page all rights reserved 苏ICP备19056297号-1 Powered By:300.cn